About
LC provides comprehensive IT services to companies in London and surrounding areas. We specialise in small to medium size businesses, you can choose from a fully managed IT services to troubleshooting smaller tasks. We have track record of delivering IT projects on time and within budget. Whichever option is right for you, rest assured that all our services will be delivered with our friendly customer service. We understand the importance of a stable and secure IT infrastructure and every business is unique so we will provide a bespoke solution to meet all your needs. We work closely with our customers and partners to keep you one step ahead.
Hardware
LC provides high quality IT hardware systems, so that our customers can enjoy a significantly greater return on investment through increased reliability and functionality. Whether you are looking to purchase a single PC or are looking to deploy a company-wide server hardware upgrade, we will consult with you to find the right solution to suit both your technical needs and budget.

Network
We can help plan, implement and support your networking environment, with our extensive knowledge of Cisco and HP equipment. Our trained technician can assist with simple Wi-Fi setup for home users to advanced firewall implementations.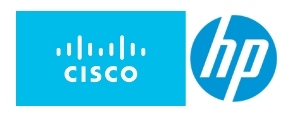 Software
We can provide the latest software and setup, whether it's a single instance of installation or large deployment.

Security
The main challenge facing businesses are keeping your data secure and staying safe from online threats. We can work closely with you to provide multi layered security solution. Please contact us to discuss your needs.
User awareness training
IT Audit
Endpoint security
Firewall/Perimeter security
Advanced security solutions with AI
DR and Business Continuity
How would your business cope in the event of a major incident such as server failure, cyber-attack or just simply a human error. Planning in advance save money and downtime. Data Backup solutions
Copyright © latestchoice.com 2021